Date: Thursday, May 26, 2011
Time: 6:30 p.m. - 8:30 p.m.
Universities play a major role in shaping present-day urban realities and future urban possibilities. Amidst deindustrialization, depopulation and globalization, large place-bound universities are more significant urban anchors than ever before. Vibrant and healthy research institutions are critical to vibrant and healthy cities, and vice versa. This discussion will explore the challenges and opportunities faced by universities and cities attempting to redefine town-gown relationships and build sustainable and resilient partnerships.
Panelists:
Phyllis Wise, Interim President, University of Washington

Phyllis M. Wise is Interim President of the University of Washington. Prior to assuming the role of Interim President, Wise served as Provost and Executive Vice President. Wise, who is a professor of Physiology and Biophysics, Biology, and Obstetrics and Gynecology at the University of Washington, previously served as dean of the College of Biological Sciences at the University of California at Davis, from 2002 to 2005. Prior to that, she was professor and chair of the Department of Physiology at the University of Kentucky in Lexington from 1993 to 2002. Wise was a faculty member at the University of Maryland, Baltimore, from 1976 to 1993, promoting through the ranks to full professor of physiology in 1987. She holds a bachelor's degree (1967) from Swarthmore College in biology and a doctorate (1972) degree in zoology from the University of Michigan.
Lynne Brown, New York University

Lynne P. Brown serves as NYU's Senior Vice President for University Relations and Public Affairs and in that role is responsible for the University's interaction with government at all levels, outreach to the community, strategic communications, and university-wide initiatives involving New York City. For the last four years, she has led two of those major initiatives: "NYU 2031: NYU in NYC", the University's first comprehensive strategy for growth; and the NYU Sustainability Task Force, a university-wide group charged with reducing the University's environmental footprint. A political scientist by training, Lynne received her B.A. from Smith College and her Ph.D. in political science from The Johns Hopkins University.
Dr. Wu Zhigiang, Tongi University, Shanghai, China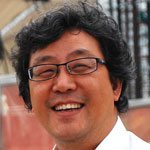 Dr. Wu Zhigiang, Tongi University, Shanghai, China Prof. WU Siegfried Zhiqiang received his Ph.D. degree in 1996 from Technical University of Berlin, Germany. Now he is Assistant President of Tongji University and Chief Planner of 2010 World Exposition, Shanghai, China. He also serves as Co-Chair of International Steering Committee of World Planning Schools Congress (WPSC), Director of Planning Education Steering Council of China, and Vice President of Urban Planning Society of China. Prof. Wu is Director of Green Campus Subcommittee and Vice President of China Green Building Council at the same time. Because of his outstanding contribution to urban planning in China, Prof. WU is granted as permanent member of UNESCO-UIA World Architectural Education Council and member of the Royal Swedish Academy of Engineering Sciences (IVA) . Prof. WU is an active scholar, a dedicated educator and a successful practitioner, who has devoted himself to improve human settlement in China and around the world.
Kåre Bremer, President, Stockholm University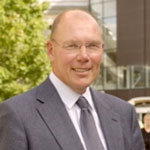 President/ Vice-Chancellor of Stockholm University since 2004, Kåre Bremer has a long academic career within the field of botany– he completing a PhD in Botany in 1976 at Stockholm University and from 1972 to 1980 he occupied various positions within Stockholm University's Department of Botany. From 1980 until 1989 he was Head Curator at the Swedish Museum of Natural History, Department of Phanerogamic Botany, and then Professor of Systematic Botany at Uppsala University from 1989 to January 2004. Kåre Bremer was born of Swedish parents at Lidingö, outside of Stockholm, Sweden on 17 January 1948. He is married to Birgitta Bremer, and has two children, son Oscar, born 1981 and daughter Hanna, born 1983. His favourite pastime is touring the Stockholm archipelago in his Coronet motorboat.