Online registration for this event is now closed. Walk-up guests are welcome to register at the event. Please contact Meredith Falzone at mfalzone@uw.edu or 206-221-2492 if you have any questions.
Please join us for an evening of networking and political commentary hosted by the UW Alumni Association and your D.C. Dawgs Chapter.
Meet and network with fellow Huskies over cocktails and hosted appetizers, followed by a lively conversation with journalist, publishing executive and presidential historian Bob Merry, '68. Merry will share anecdotes from his 40 years in Washington, illustrating how the presidency, Congress, and journalism have evolved.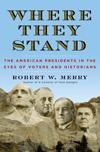 When:
Wednesday, March 13, 2013
6-8:30 p.m.
Cost:
$10 UWAA Members & Young Alumni*/$15 General
*Undergraduates from the classes of 2005-2012
You may also register by calling the UW Alumni Association at 800-289-2586.
Questions about this event? Please contact Meredith Falzone at mfalzone@uw.edu or 206-221-2492.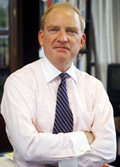 Robert W. Merry is editor of The National Interest, a foreign policy journal published by the Center for the National Interest, a Washington think tank dedicated to fostering discourse on American foreign policy. As editor, Merry writes frequently on both foreign and domestic policy for the organization's website, nationalinterest.org.

He holds a bachelor's degree in journalism from the University of Washington, where he edited the campus Daily and won two noted student journalism awards. After graduation he spent three years in the Army, including two in West Germany as a language-qualified counterintelligence agent. Following military service he earned a master's degree from Columbia University's Graduate School of Journalism.

Merry is the author of four books, including the recently released Where They Stand: The American Presidents in the Eyes of Voters and Historians (Simon & Schuster). Where They Stand deals with how the presidency works, how presidents succeed and fail, and how we assess them in history.