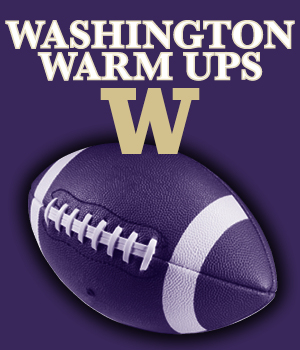 Join the UW Alumni Association and fellow Husky fans for the official pre-game parties of your Washington Huskies. Washington Warm Ups will be held at select UW away games. If you're a UWAA member, you save $5 on tickets when registering in advance.
Admission to the tailgate-style party includes a souvenir button, one ticket for beer or wine (or two tickets for soft drinks), and the chance to mingle with fellow Dawgs. CASH ONLY bars will be on hand for additional beverages.
Go Huskies!
Cost: $15 for UWAA and Big W Club members; $20 for non-members
Volunteers needed! Want a fun event experience and free admission? Give your UWAA staff a hand with set up, event and clean up duties. To volunteer please contact Liani Swingle at swingle9@uw.edu.
Traveling to the Windy City? UWAA Sports Travel, the official sports travel program of the UW Alumni Association is offering a special travel package for this exciting game. The package includes hotel accommodations, a welcome reception, a Chicago city tour, game transfers, and tickets to the official Washington Warm Up. For more information and to sign up, visit www.UWAAsportstravel.com.
Special thanks to our Washington Warm Up sponsors: