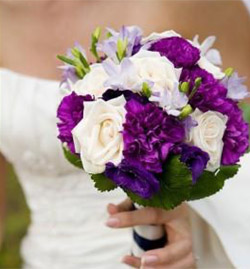 Make your special event unforgettable at the UW.
You are invited to an exhibition of campus venues for weddings & other special events featuring representatives from UW Event services, the Center for Urban Horticulture, the Burke Museum, the University of Washington Club and many more!
This is the perfect opportunity to find out what the UW offers for any kind of special event—anniversaries, birthdays, receptions, weddings and ceremonies of all sorts. If it's special to you, the UW can make the experience unforgettable.
The University of Washington Club and the Burke Museum will be arranged for a reception to give guests a taste of what the club offers for private events, with examples of decorations for every season. Staff from campus venues and local wedding resources will be on hand to provide information and answer questions about their offerings.
Admission is $5.00 per person for the general public, and FREE for members of the following groups and their guests:
UW Alumni Association members
Burke Museum members
UW Club members
UW faculty, staff and students (with current ID)