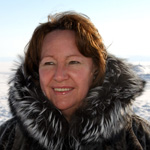 This event is sold out. As a courtesy, walk-ups will be welcomed on a space-availability basis.

Climate change isn't just about science and politics; it directly impacts the Inuit, whose culture is intertwined with Arctic's environment. In her lecture The Right to Be Cold, Sheila Watt-Cloutier will share the human story of the Arctic communities and their journeys through rapid change on the way to long-term sustainability.
Sheila Watt-Cloutier is the former chair for the Inuit Circumpolar Conference.
Cost: Free, but advance registration is required.
For more information, contact the UW Alumni Association at 206-543-0540 or uwalumni@uw.edu.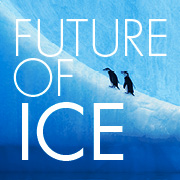 About The Future of Ice series: As climate change transforms our environment, the Arctic and Antarctic face a troubling, uncertain fate. Join us for The Future of Ice, a six-part free lecture series that looks at our polar regions from a variety of perspectives. A slate of renowned experts will cover issues including glacial retreat, wildlife at the poles, emerging forms of governance and the changing Arctic environment's impact on Inuit culture.
Future of Ice sponsors:

The Graduate School
UW Alumni Association
College of the Environment
Canadian Studies Center at the Henry M. Jackson School of International Studies
Polar Science Center at the Applied Physics Laboratory

Quaternary Research Center
Office of Minority Affairs and Diversity
Department of American Indian Studies
Department of Communication
School of Art Photomedia Department