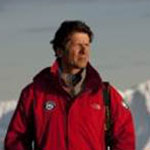 In 2005, photojournalist James Balog headed to the Arctic on an assignment from National Geographic. He was to tell the story of the Earth's changing climate through images of shrinking ice caps and melting glaciers.
What he found inspired the film Chasing Ice. Balog's documentary examines the toll climate change is taking on the Arctic and Antarctic; recounts the launch of Extreme Ice Survey, a ground-based photographic study of glaciers; and captures a mix of troubling evidence and inspiring hope in some of the world's most extreme conditions.
Cost: Free, but advance registration is required.
For more information, contact the UW Alumni Association at 206-543-0540 or uwalumni@uw.edu.
Balog will speak the following evening about his experiences in these harsh conditions as part of the Future of Ice series.Learn more and register for Balog's free lecture.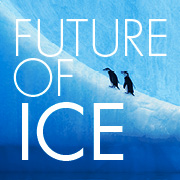 About The Future of Ice series: As climate change transforms our environment, the Arctic and Antarctic face a troubling, uncertain fate. Join us for The Future of Ice, a six-part free lecture series that looks at our polar regions from a variety of perspectives. A slate of renowned experts will cover issues including glacial retreat, wildlife at the poles, emerging forms of governance and the changing Arctic environment's impact on Inuit culture.
Future of Ice sponsors:
The Graduate School
College of the Environment