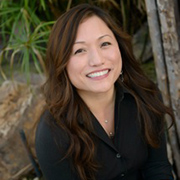 In recent years, there have been a number of impassioned disputes over how immigrants of color, native-born minorities and Native people in the U.S. use animals in their cultural traditions. The struggle over San Francisco Chinatown's live animal markets and the Makah whaling controversy in the Pacific Northwest are examples of cases where animal advocates charge these groups with cruelty and/or doing ecological harm, while group representatives push back with charges of racism and cultural imperialism.
In her lecture, Dangerous Crossings: Race, Species and Nature in a Multicultural Age, professor Claire Jean Kim will explore how to bring justice to both sides of competing moral and political claims, and examine what justice looks like in a multi-racial, multi-species world.
Claire Jean Kim is an associate professor of Political Science and Asian American studies at the University of California, Irvine. She received a B.A. in Government from Harvard College and a Ph.D. in Political Science from Yale University. Learn more.
When:
Thursday, May 1
6:30–8 p.m.
Where:
Kane Hall, Room 120
UW Seattle

Cost:
Free, but advance registration is required.
For more information, contact the UW Alumni Association at 206-543-0540
206-543-0540 or uwalumni@uw.edu.
Sponsored by:


UW Graduate School
UW Alumni Association
Comparative History of Ideas

Graduate Opportunities and Minority Achievement Program (GO-MAP)
Latin American and Caribbean Studies - Henry M. Jackson School of International Studies