February 2012
From the UWAA President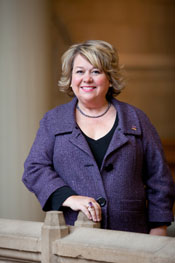 Sue Wilson Williams
Thanks to the alumni who wrote me to say they enjoyed learning about historic UW trees. My hope was to inspire and instruct, and to shed some light on some of our favorite spots on campus. This month, the focus is on the arts—they're at the heART of our UW experience. Luckily, 2012 is a leap year, so you all have an extra day to visit campus—try taking your own Seattle campus art tour, or get a group together and sign up for a guided dose of art indoors at the Henry Art Gallery (206.616.9894).
The University is home to many arts venues that offer great art values...More
---
What's Happening
Thinking of what you want to plant in your garden this year? The Northwest Flower and Garden Show will help get your creative juices flowing! Members enjoy $14 admission when purchasing tickets online before or during the show. Also, bring your membership card to the show and get free, members-only gifts at the University Book Store and UW Botanic Gardens tables! This discount is only available online. Visit the Flower and Garden Show's ticketing website and enter the promo code uwfg12 in the window provided to get your discount and print your tickets. Feb. 8-12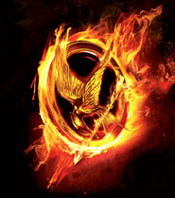 Bellingham and Vancouver, Wash. residents look out! The UWAA is offering you a unique chance to get together for the world premiere of The Hunger Games, the highly anticipated movie from Lionsgate Films. We've reserved two theatres for special showings on opening night for alumni and their guests. Along with the chance to be the first to see the movie everybody's going to be talking about, there will also be a get-together nearby to connect with your fellow local alumni. Keep an eye on your inbox for more details! March 23
Member Night at King Tut is shaping up to be a fantastic event! You may recall that the UWAA has reserved the Pacific Science Center's exhibition, Tutankhamun: The Golden King and The Great Pharaohs, for two evenings for the exclusive use of members and their guests. As a special member benefit, we've added a presentation from UW faculty on both nights. The museum will be closed to the general public, so watch for more information coming soon! June 21 and 22
---
Spotlight on UW: UW Bothell Is Saving the World through Games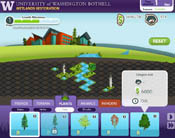 UWB Wetland Restoration Game
Combining storytelling, design, and the latest technological innovations, electronic gaming is not just a multibillion-dollar industry that is rapidly outstripping music and film in size and cultural presence; gaming is also a powerful tool for addressing real-world challenges. The University of Washington's Center for Serious Play (uwbscp.com) provides a vital space for students, faculty, and industry leaders to come together to collaborate on new projects that push the boundaries of what is possible in gaming. Find out more
---
(Purple and) Golden Opportunity

Keep up with the latest local business news with the Puget Sound Business Journal. Enter to win a one-year subscription, including the weekly paper, access to the digital edition and archives, and a free copy of PSBJ's Book of Lists when it's published. Click here to enter.
Didn't win? Not to worry! Members save more than 20% off the regular annual subscription. Learn More
Congratulations to David Hammond, who won two tickets to the Husky men's basketball game against Arizona State on Thursday, Feb. 16 in last month's drawing.
---
Member Benefits
Members Save on Fun in the Snow at Sun Peaks Resorts
Visit Sun Peaks Resorts and get 15% off accommodations and 10% off lift tickets and more! This 4-season resort community is in beautiful central British Columbia, only 45 minutes from Kamloops. Sun Peaks is one of Canada's largest ski resorts and is consistently rated as one of the best resorts in North America by Condé Nast Traveler reader polls. Visit the special UWAA member discount page and use the promo code UWAA to get this fantastic discount.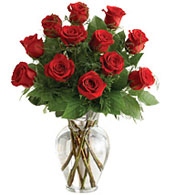 Valentine's Day Flowers for your Special Someone by From You Flowers
Valentine's Day is coming up, and nothing speaks from the heart better than flowers. Members save 25% on all regularly priced floral and gift items with From You Flowers. Delight that special person in your life with a stunning arrangement of long stem red roses or delicacies from Godiva or Ghirardelli. Complement your order with a festive array of balloons or an adorable teddy bear. Visit www.fromyouflowers.com/uwaa or call 1.800.838.8853 and mention code 94W.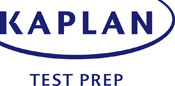 Get Ready to Take the Next Step with Kaplan Test Prep
Kaplan Test Prep, the world leader in test preparation, offers members 10% off all graduate school test prep courses, plus free programs including graduate school admissions seminars and practice tests for GRE, GMAT, LSAT, MCAT, DAT, OAT and PCAT. Visit www.kaptest.com or call 1.800.KAP.TEST and use promotional code UWAA010. Seattle area members: Kaplan is hosting a free practice test event on Saturday, February 25th at 10 a.m. on the UW Seattle campus. Get details and register here.
---
Alumni in the News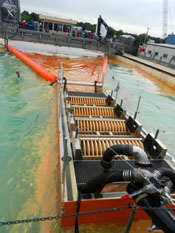 Morgan and Smith's oil sweeper
Paul Smith ('00) and Justin Morgan ('02) designed a grooved disc that powers through oil spills, sucking up oil at a rate of 4,670 gallons per minute. They were part of a team that partnered with Elastec, an Illinois-based company, to compete for and win the $1 million top prize offered by the Wendy Schmidt Oil Cleanup X Challenge.
Deborah Parker with student
Deborah Parker ('99) received the National Indian Education Association's Parent of the Year Award. Parker, a Tulalip Tribes member, was recognized for her leadership in the Tulalip community and for fighting racism on the Marysville School Board. She was the first Native American woman to serve on the ASUW Board of Control.
---
UW Alumni Tours Gives You a Taste of the Sweet Life
Discover the allure of Southern Italy and Sicily with this unforgettable autumn excursion from UW Alumni Tours. Immerse yourself in the unique history of the region with visits to ancient ruins of Pompeii and the cave dwellings of Matera. Marvel at the scenic beauty of the winding Amalfi Coast and the spectacular island of Capri, which has been a popular resort since Roman times. View Mount Etna, one of the world's largest active volcanoes, and enjoy lunch at a working Sicilian farmhouse. Along with Southern Italy's famous cuisine and first-class accommodations, it's the perfect way to get a taste of la dolce vita. Oct. 7-21
See where UW Alumni Tours can take you—visit UWalum.com/tours for our full schedule of excursions today!